What's on during
22nd May –

 6pm Annual report to community

22nd May – 7pm School Council Meeting
23rd May – 

9:30am Prep School Tour

25th May –

Ride & Stride – Open Streets Day

26th May – Curriculum Day (no students)
26th May – National Sorry Day
27th May to 3rd June –

Reconciliation Week

30th May to 2nd of June – 

Chinese Incursions
What about...
1st June –

Ride & Stride – Open Streets Day

1st June – Pride Month
5th to 9th June – Grade 5/6 School Camp
12th June – 

King's Birthday Public Holiday – No school

13th June – 

9:30am Prep School Tour

19th June – 

7pm School Council Meeting

23rd June – Last day of term, 2:30pm dismissal
School Holidays!
Our downloadable handbook of practical details for parents regarding school at BSWPS in 2024:
The primary means of communicating with parents is via our online platform, Compass. Compass holds a news stream of communication from the school, a calendar of events and all details of your child's participation.
On Compass, you can:
View your child's profile
Send an email to your child's teachers
Add an attendance note
View reports
Book Parent Student Teacher Conferences
Approve attendance on excursions
If, as a parent or guardian, you are unable to access Compass, contact the office on (03) 9387 6886.
Our parents and friends of BSWPS form a strong and vibrant community. The school welcomes involvement from our community, from working bees to help out on the grounds, helping with reading in classrooms, organising the school fete and other community events and being involved in school council and subcommittees. Stay tuned to our newsletters for opportunities for involvement.
The role of school councils is to:
assist in the efficient governance of the school
make decisions in the best interests of students
enhance the educational opportunities of students at the school
ensure schools and school councils comply with their legislative obligations.
School council is made up of the school principal, members of teaching staff and parent volunteers. Opportunities to nominate for school council will be advertised in the school newsletter and communicated via Compass.
Meet our current school council
Emma
Principal and Executive Officer
I was appointed Principal in 2020. I am so fortunate to lead a school where the community, students and staff build relationships to ensure we are able to provide the best outcome for our children.
Our School Council meet twice a term and work through a number of issues or factors about our school.
I'm looking forward to working with our school council members to help make our school an even better place for our children, staff and community!
Graeme
School Council President
Graeme has lived in Brunswick West with his partner Sarah Berry for 13 years and has been a parent at Brunswick South West Primary School since our daughter Daisy started in 2011. Our son Ned is currently in grade 2 and our grand-children Oliver and Imogen also attend the school. Its my second year on school council.
Graeme has run his own business consultancy for the last 25 years and is one of Australia's leading practitioners in the planning, delivery and operation of large infrastructure projects. His skills include providing strategic, commercial and contract advice and negotiation, finding a pathway forward through complex problems, problem solving and conflict management.
I love being part of our wonderful school community. I look forward to working with the school community and am happy for a chat anytime.
Tara
Vice President
Hello! I'm Tara. We are relatively new to the school, joining half way through last year (2021). Blake (my husband) and I are originally from Melbourne, after 11 years in Sydney we decided to move back "home". We have two daughters at the school, Melo in Grade 2 (Dylan's class) and Aria in Prep (Ashley's class). Though our move coincided with the lockdown in the second half of last year we have settled so easily into the BSWPS community.
For more than a decade I worked in sales, marketing and education in the Natural health industry. However, in the last year I have taken a career change leap into psychology, and have gone back to full-time study to accomplish this. Other passions of mine are FOOD (cooking and eating it), waste free living, music and most recently crocheting.
This is my first year on the school council.  My strengths are in relationship building and stakeholder management, negotiation (contracts and policies) and documenting, capturing and relaying knowledge. I love meeting new people and working through challenges to harmonious outcomes. I am looking forward to working with the school community. I am around most mornings and afternoons and always here for a chat.
Will
Treasurer
Hi everyone, my name is Will MacAulay and I recently joined the BSWPS School Council.  This is my first year on a school council, so at the first meeting for the year I was somewhat surprised to also be elected Treasurer!  
I have a daughter at BSWPS (Chloe who's in Grade 2), and a son Finley (who is looking forward to being in prep next year). I've lived in Brunswick for the last 12 years, and I work as an investment manager for an industry superannuation fund, specialising in private markets investments. As Treasurer, I'm hoping to apply my numeracy and planning skills to help BSWPS continue to deliver great education to our kids. I echo Graeme's comments from the last newsletter regarding the school's amazing community spirit. My partner and I both went to small schools in regional Victoria where everyone knew everyone, and so feeling like part of an extended family (and having a huge green space to roam at break time) is something we wanted our children to experience… we feel incredibly lucky to have found that at BSWPS. 
Please say hi if you see me at pick up, and I look forward to meeting you at one of the school functions or working bees!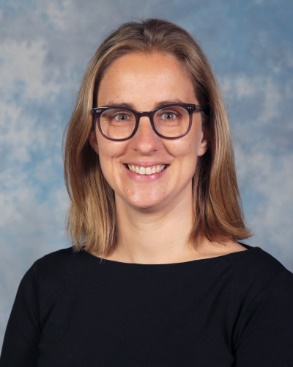 Jacqui
Education Sub-Committee
My name is Jacqui Lucas and I am Assistant Principal. I have been a part of the Brunswick South West PS community for 10 years now, teaching across the year levels. This is my second year on School Council and I am a member of the Education Sub – Committee.
Lynette
Grants and Fundraising
Hello! I've been on School Council for the past two years (mostly via zoom…) and convene the Grants and Fundraising committee, having served on the Education Subcommittee for two years before joining council.  I currently work in the university sector and have a background in strategy, business development and fundraising for nonprofit and performing arts organisations. My kids Luca (Gr5) and Ira (Gr2) love being part of the wonderful BSWPS community and I'm looking forward to watching them enjoy it in person as much as possible this year!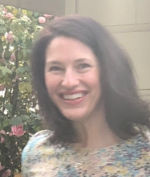 Gen
Engagement Sub-Committee
My professional career has been in Information Services and over my career I have demonstrated a strong work ethic and commitment to delivering positive outcomes. More recently my focus has been on family life, study and community engagement. I have two daughters, Julia and Rachel, who are in Grade 4 and Prep. We love our school community and always look to ways to make a positive contribution. This year I am looking forward to contributing to School Council and will be particularly focused on supporting the school with community building and look forward to working on the engagement sub-committee. I'm especially looking forward to getting to know families with young children at the school and learning from them the ways they are keen to engage.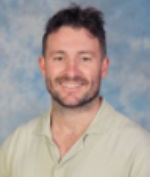 Tom
Hello, my name is Tom and I'm a Foundation teacher here at BSWPS. I have been teaching at the school since midway through 2019 and have loved every minute of it. I grew up in Shepparton, which is 2 hours north of Melbourne. I decided to move to Melbourne a couple of years ago as a lot of my friends were living here and to be honest, there is a lot more to do in Melbourne! In my spare time I love following the AFL (go tiges), going mountain biking and catching up with friends. The best part about working at our school is the people. Everyone is so supportive and welcoming and I feel we are creating a real community spirit. Hopefully I will see you all around the school at some stage, come say g'day!
Tom 🙂
Rosa
Engagement Sub-Committee
Hi, I'm Rosa and I'm one of the Prep teachers at Brunswick South West. This is my third year teaching and my third year at the school! It has been great being part of the Brunswick South West community and I look forward to being on School Council this year. This will be my first year on the council and I will be joining the engagement sub-committee as well as being the secretary J.
Ulrich
Grants and Fundraising Subcommittee
My name is Ulrich (Uli) Putz, I am a 3/4 classroom teacher here at BSWPS. This is my fourth year as a teacher, and I am still loving it. Working as a primary teacher is my second career, before I was working as a molecular neurobiologist in Germany, USA, and Australia for more than 20 years. But now I enjoy the great and friendly community here at Brunswick South West. This is my first year on School Council and I will be joining the Grants and Fundraising Subcommittee.
Colette
Hi Everyone
My name is Colette and I am a busy working mum of three little kids.
I am a nurse and midwife and work in Sexual Health in Carlton.
My son Theo just started Prep this year, so I am new to the Brunswick SW community.
I am looking forward to being a part of council, learning about the school, teachers, children and their families and assisting in any way I can.
I am always totally inspired by teachers and people who work with young people and give their time to helping kids thrive and achieve their goals.
Post Covid lockdowns, I am so excited and hopeful this year of getting the kids back to normal, stress free lives, full of fun and learning. My family and I are so happy to be a part of this fantastic Brunswick community.
Our School Council is advised by several subcommittees that help Council to do its work. While the Council has final responsibility for decisions, the subcommittees prepare the ground for decision-making by sifting through issues and alternatives, gauging community needs and making recommendations. Our subcommittees ideally have 4-6 members who meet once a month and then report their activities to School Council meetings. Our subcommittees are:
Finance
Buildings and Grounds
Engagement
Education
Grants and Fundraising
Contact a school councillor or the office if you'd like to get involved.
We are proud to partner with Team Kids for our OSHC Program
TeamKids Before & After Care
TeamKids is the premium provider that exists to enrich children's lives before school, after school.
Before & After Care Available Here!
When attending TeamKids before and after school care, your children are in remarkable hands. Our full-time Director of Service is highly experienced in the field, and their number one priority is fun – your child will love the experiences we have on offer every day at TeamKids.
When children join our team, not only are they able to explore their world through our designated activity zones and TeamKids Clubs, but they'll get to connect, collaborate and learn with others in a supportive and nurturing environment that fosters their individuality and own unique interests.
They'll also enjoy an incredible menu, jam-packed with nutritious and delicious food. One thing is for sure, your child will not go hungry.
From the moment you walk through the door, TeamKids provides an atmosphere that is welcoming, relaxed and inclusive. At every opportunity, we aim to promote child agency and help to shape their innate leadership skills through a variety of in-house leadership opportunities and fun, engaging rewards programs.
We offer industry-leading educator to child ratios of 1:10 (industry standard is 1:15), resulting in safer, better supervised experiences for all involved.
All our programs are fully approved under the National Child Care Subsidy (CCS).
We're excited and look forward to welcoming you to the TeamKids Family.
To find out more, register or book, click here