We want our students to love learning and to be excited about the world around them. We are proud of our caring teachers and our programs and facilities that promote our students' learning and physical and emotional well-being. Our openness to new ideas and educational research initiatives ensures that our curriculum stays rigorous and lively.
Language is the means by which we communicate with others and engage with the world around us. At Brunswick South West Primary School, our literacy program aims to lay the foundation for a lifelong love of language. We focus on the key areas of reading and viewing, writing, speaking and listening, with teacher-led class instruction, small group learning, partner work and independent learning opportunities. In addition, library sessions and take-home reading material support skill development and foster confidence and enjoyment of reading.
At BSWPS, our numeracy program lays the foundations for understanding mathematical ideas, knowledge and skills that students will draw on throughout their lives. Students engage in teacher-led activities, small-group activities and independent learning. Across the school we cover curriculum areas including numbers and algebra (counting, number patterns, place value, addition, subtraction, multiplication, division, fractions, decimals, money, mental strategies, calculations); measurement and geometry (shape, length, mass, time, temperature, area, volume, capacity, angles) and statistics and probability.
Every class has an art session each week with our specialist art teacher in a dedicated art room. Our art classes provide the opportunity for students to learn about cultures, traditions, artists and different creative techniques and materials. Art contributes to our students' development as confident and creative individuals able to express, represent and communicate their own ideas.
Every second year the Art Show is a highlight on the BSWPS calendar. Our hall becomes a giant gallery and every student at the school has multiple pieces featured in the show. It is a beautiful, lively showcase of creativity and a rich community event.
Watch a short video on the 2019 BSWPS Art Show.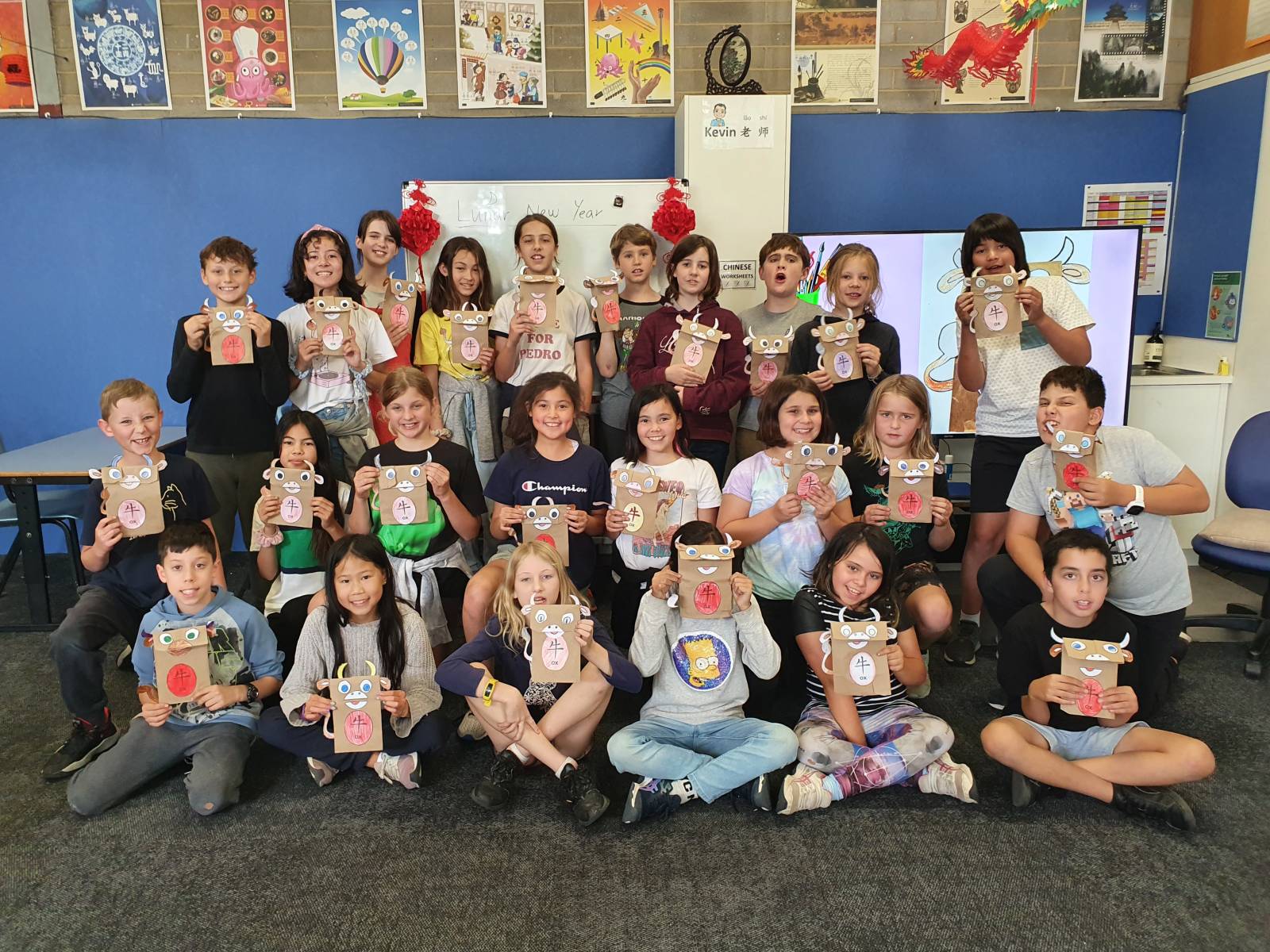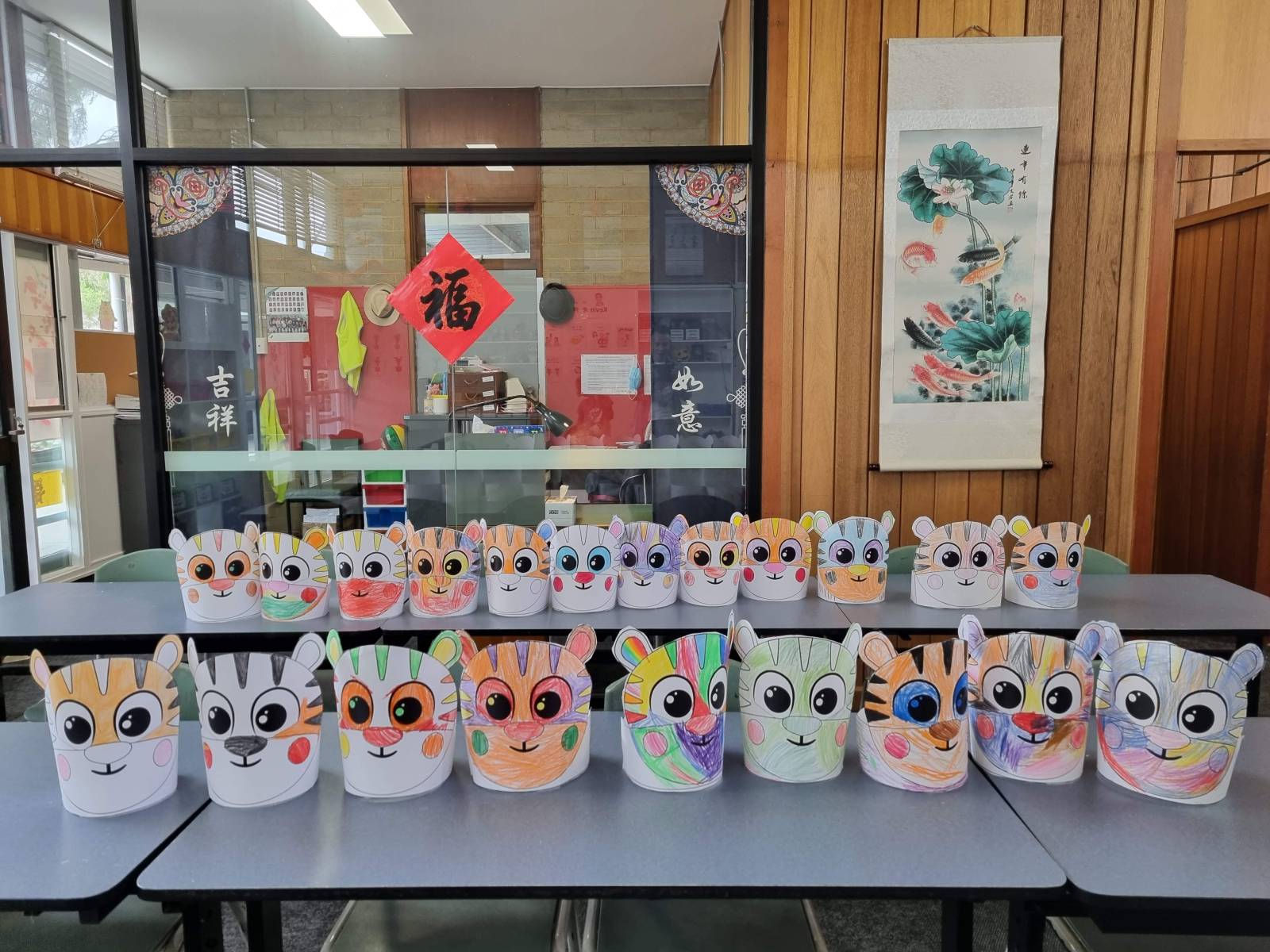 At Brunswick South West Primary School, we offer Mandarin Chinese as our language program, from Foundation to Grade 6. Our students study Chinese once a week and our Chinese lessons are based on a functional and task-oriented curriculum. This helps our students acquire useful language skills that they can use in their day-to-day lives.
We incorporate Chinese songs and fun activities in each lesson to help our students foster a passion for language learning. Aside from academic skills, our students also learn a variety of cultural practices such as how to use chopsticks, making traditional crafts, playing Chinese hacky-sack and some martial arts as they progress through the year levels. In the Chinese program, students focus on developing language skills as well as cultural understanding.
Our students have a dedicated Physical Education class with a specialist PE teacher each week, as well as participating in other outdoor and physical activities supported by classroom teachers. In PE classes, students develop physical skills but also benefit from the many other aspects of sports participation – they have fun, develop confidence and resilience, and learn about the importance of team work and good sportsmanship. The PE program offers the opportunity to be involved in many exciting events – inter-school sports, cross-country running, the athletics carnival and the swimming program.
We are lucky to have extensive grounds at our school including a large grass oval, a newly-resurfaced basketball court, artificial turf court and indoor hall with basketball court, gym and circus facilities, two gaga pits and two playground areas.
At Brunswick South West Primary School, we are privileged to have a purpose-designed library facility and two teacher-librarians on our staff. Each class has a dedicated library session each week, with an opportunity to borrow from our vast collection of books. Students are encouraged to engage with books and read for pleasure and learning. Our librarians also coordinate exciting school-wide events such as Book Week activities and author visits.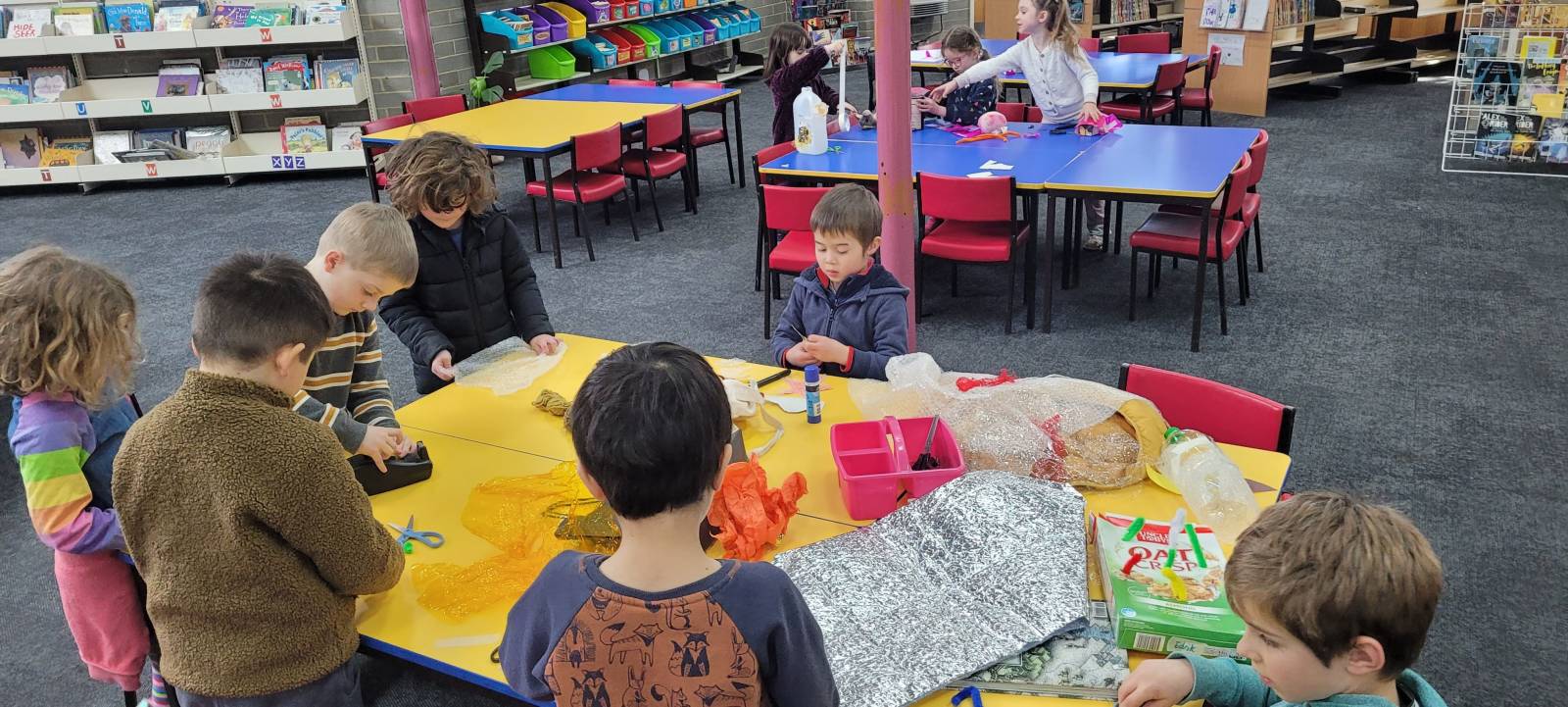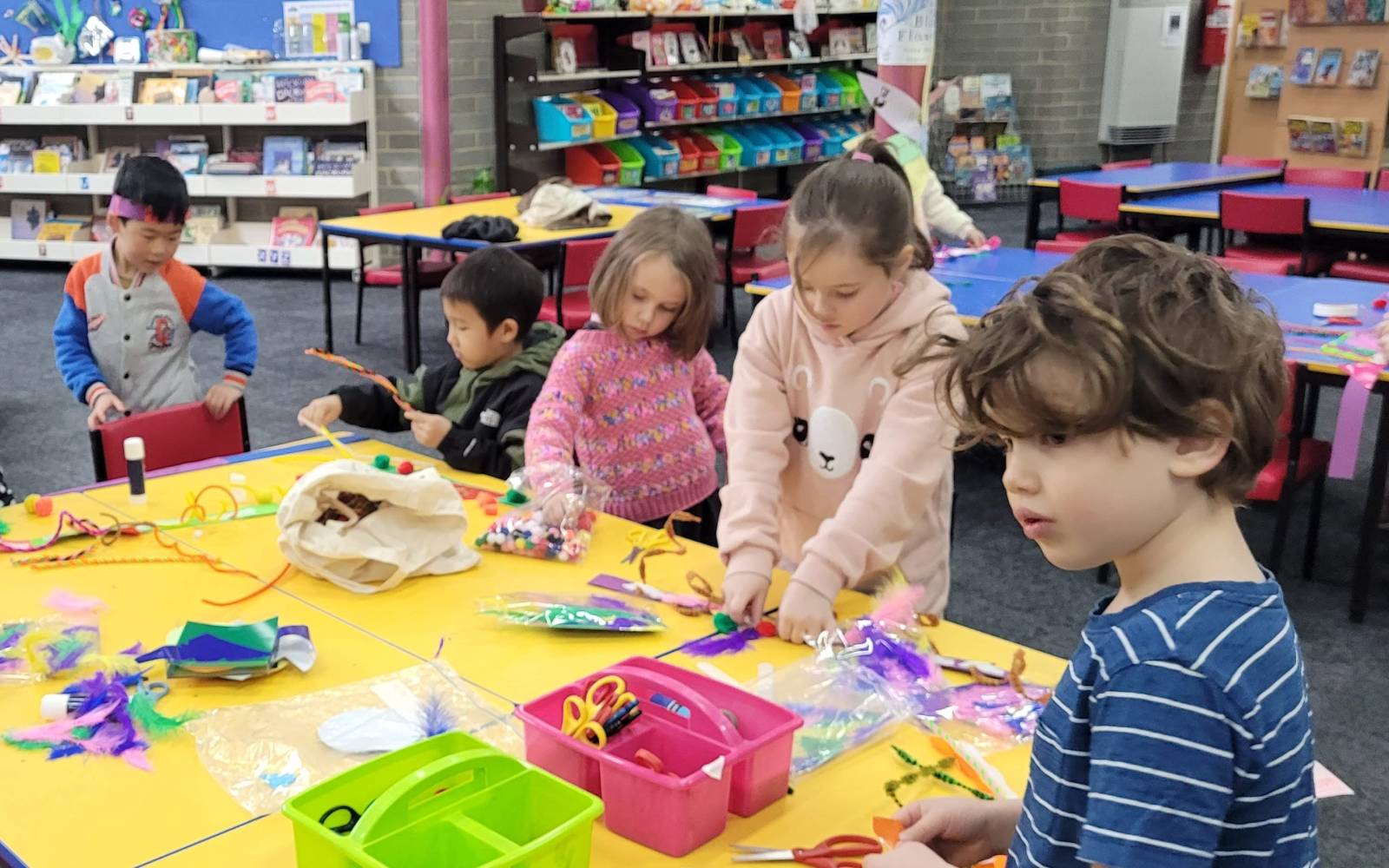 Our extensive grounds hold a native butterfly garden, an award-winning kitchen garden, orchard and a coop of resident chickens. Each class has a gardening session with our specialist gardening teacher once a week for two terms each year.
Our students have performing arts session each week for one term a year, where they learn aspects of dance, performance and physical story-telling. Our hall with performance stage and AV facilities is used for performing arts concerts.
Information Technology (IT)
Information Technology is integrated into learning through the school's 1:1 Device program, where students have individual devices from Grades 3 to 6. This is a key age for students to become familiar with the use of technology, to understand how it can be used as a powerful tool to learn and to learn how to use technology safely.
Excursions Incursions & Camps
Throughout the year students will participate in a range of excursions and incursions relevant to their curriculum. This may include things such as visiting a local wetlands, having a museum incursion or participating in a science workshop.
Foundation and Grade 1 students participate in bedtime story night at school and Grade 2 have a sleepover night. These activities prepare students for camp, which runs from Grades 3 to 6. School camps are three days and two nights and students have the chance to enjoy a wide range of outdoor activities such as canoeing, orienteering, archery and hiking.